Instant results
Quick set-up, ready template, intuitive platform, simple user interface, instant data – see results within days, not weeks.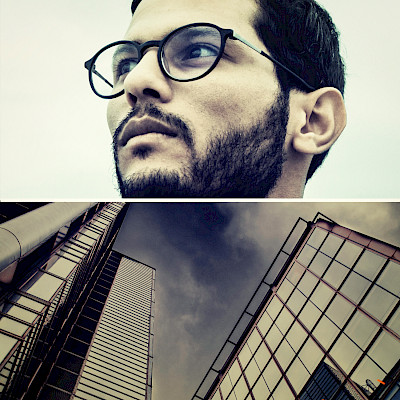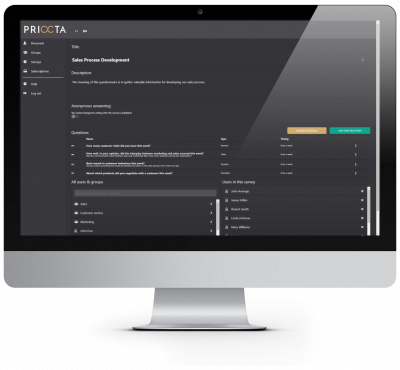 Ready template to start with
To help you get started, we have made a brief template to start with. Of course, every organizational change and its metrics are unique but we offer something to help you out. Thus, we are proud to say that the set-up for use and first tests take just a moment.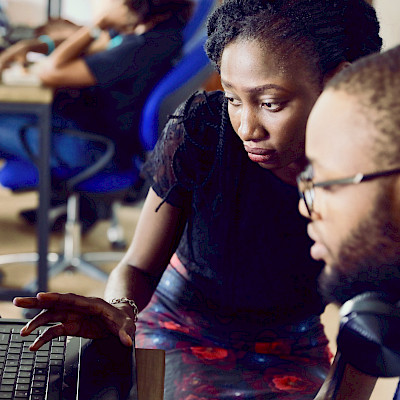 Instructions and tips
Beside the simple template in Priocta, we have made some templates, tips and instructions in the resources section. There you can find a help center that has numerous answers and tips about the Priocta solution and app. If you want some insights and tips, you should also explore and follow our blog section.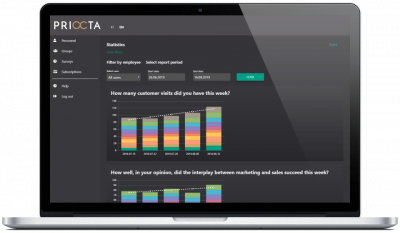 Simple user interface and experience
We have put in a great effort to achieve as simple a solution as possible that gives you maximum benefit. We have chosen to build our UI/UX as simple and intuitive as possible. This helps you to get started with Priocta and get value as fast as possible. You can get value in a matter of days, not in weeks or months.