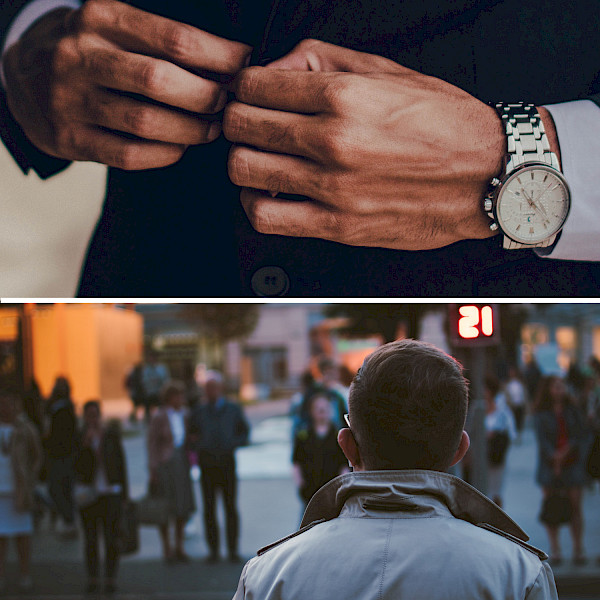 Which six organizational change management capabilities you need to cope with strategic level transformation?
Boston Consulting Group is a very large consulting company that has helped several organizations of different sizes in business transformations and organizational change management projects, among others. For example, when companies like Coca-Cola or China Petroleum are taking on a large scale change project, BCG is there. After supporting numerous organizations in change management and projects, they have made quite a good summary of the superior capabilities of CEOs or other executives to handle the change.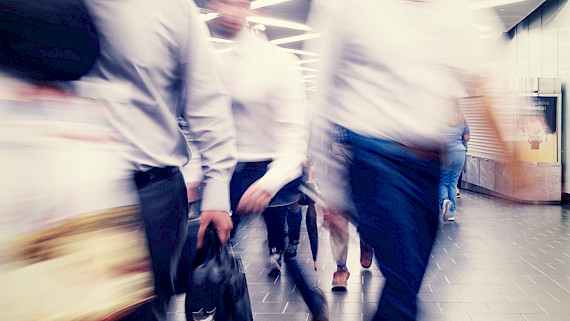 Usually when a company hires a new CEO or executive, he or she is expected to make an advance leap in the organization. However, for the CEO or executive, the strategic change project is a matter of balancing many things. Various organizational change management capabilities are needed.
1. Balance with short- and long-term objectives
The pace of today's business is turning faster in every second. There is absolutely no time to waste and data about how business is going must be available swiftly. This has led to a business world with very short-term goals, in which, for example, the reviewed financial period has got shorter, especially in the eyes of investors and business owners.
Still, the biggest mistake you can make is to forget strategic long-term thinking. These two perspectives require different kinds of abilities. A good executive should be able to handle both objectives.
Thus, you should familiarize yourself with what are your short-term and long-term tasks and examine how much time you spend on each of these objectives.
2. Reset the expectations of investors and owners
Especially when a new executive is starting in his position, he has a restricted amount of time to create a plan for the change. In a matter of six months, the executive must be able to form an opinion of which parts of the business are viable and should not be touched and which parts of the business should be transformed. Besides creating a basis for organizational changes to be made, the changes must also be communicated to the investors and business owners successfully.
Thus, you must make a clear plan for the change project and formulate it to the investors and business owners as well. To them you want to communicate different things than, for example, to your organization.
3. Form a clear purpose for the organizational change
Forming the "why" for the organizational change in a clear and easily understandable way is key in making the change a common effort. In a world of continuous change, loose formation of the purpose can lead to change fatigue and poor results. To ensure that the written formation of the purpose speaks to everyone needed, it should not be done alone but involving others, too, in making it.
Thus, you must form a written format of the purpose of the change and involve others in forming it.
4. Adopt agile and digital methods to drive change
Today, organizational change projects with a traditional project management approach and means are too time-consuming. Successful organizational change management includes new agile project management doctrines and ways to work, such as cross-functional teams, minimum viable products, short one- or two-week sprints and obstacle boards.
In addition, efficient organizational change management also includes digital solutions in order, for example, to get feedback, results and data more quickly.
Thus, familiarize yourself with new project management doctrines and ways to work. Utilize digital tools and solutions, such as Priocta, to ensure fast results with the change project.
5. Assemble diverse leadership teams
Although organizational change usually concerns all employees, building the right team to manage the change project is crucial. A successful team is built with the right composition of internal experts from various teams and outside experts to sustain the change. Internal experts know the business and organization, and external experts can deliver fresh ideas and capabilities.
Thus, you must build the change team with proper mandate and composition of expertise.
6. Apply directive and inclusive leadership
One of the biggest and classical mistakes is to only set the vision for a transformation and then delegate it to the execution. Successful organizational change management includes continuous hands-on amplification and repetition of the message as well as intervening if something goes wrong. Articulate strategic priorities, set ambitions, foster collaboration, mix teams, implement initiatives, empower teams, and so on.
Nevertheless, a digital tool to endorse these actions is a very valuable asset for a CEO or an executive. A tool that offers a direct link to see how things are going and how change KPIs are developing can save much time and money in a change project.
Thus, you should be ready to allocate time for the continuous involvement of the change process and use digital tools to intensify the change. Priocta is a perfect digital tool that you should familiarize yourself with in order to save money and time in a change. To get started, open the Why Priocta section and see why also you and your organization would benefit from it.
See also our second SaaS-software, Fasplat. Fasplat is a tool for managers and developers to facilitate workshops and group work. Fasplat contains numerous readymade workshop modules to use to develop an organization.